Siam Kempinski Hotel in Bangkok: dream vacation is guaranteed!
This Kempinski hotel was opened in September 2010. Located near the famous shopping mall Siam Paragon, Siam Kempinski Hotel was built on part of the Lotus Pond Palace commissioned by King Rama IV (dynastic name of King Mongkut of Siam also called Rama IV – 1804-1868. Also featured in the film Anna and the King)..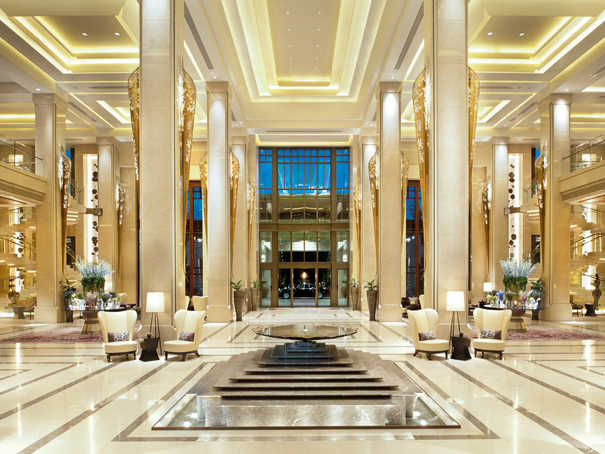 Superbe lobby du Siam Kempinski Bangkok © Siam Kempinski Bangkok
The gardens of this palace were famous for their beauty and serenity, with rare plants, flowers and birds. To symbolize this history, the lotus flower is always present throughout the design of the hotel including its logo. With 303 rooms including 42 suites and 98 serviced apartments, Siam Kempinski is a perfect haven, built in a circle with lush landscaped tropical gardens and three pools of salt water in its center, recreating the gardens historical palace.

Sra Bua by Kiin Kiin © Siam Kempinski Bangkok

With its contemporary design, its large entrance hall, spacious rooms, its duplex suites, restaurants (including the famous restaurant: Sra Bua by Kiin Kiin), its spa and lounge bars, Siam Kempinski Hotel, masterfully directed is one of the hotels musts in Bangkok … dream vacation is guaranteed!
Siam Kempinski Hotel
991/9 Rama I Road – Pathumwan
Bangkok 10330 – Thailand
Tél: +66 2162 9000
Internet: www.kempinski.com